PROPERTY NETWORKING EVENT – 26 FEBRUARY 2019
clairetaylor | 11th Feb 2019
Do you have an interest in Property Investment?
If so, our next Property Networking meeting is on 26 February at 7pm to 9.00pm – book your place today.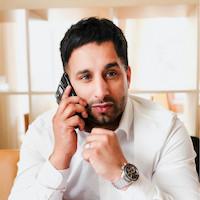 Our Guest speaker will be Jay Dhillon from Recruitmentboss.com who will be talking about Property Business & Multiple Streams of Income.
Jay is an inspiration and a great mentor. He gives lots of value to everyone in his podcasts, books and teachings. He also gives so much value and education on his Facebook and social platforms.
We hope you can join us – this is proving to be a very popular event and booking is essential as there are limited places available – please book via our Eventbrite page – register your place today
We look forward to welcoming you to the Long Eaton Hub – register your place today